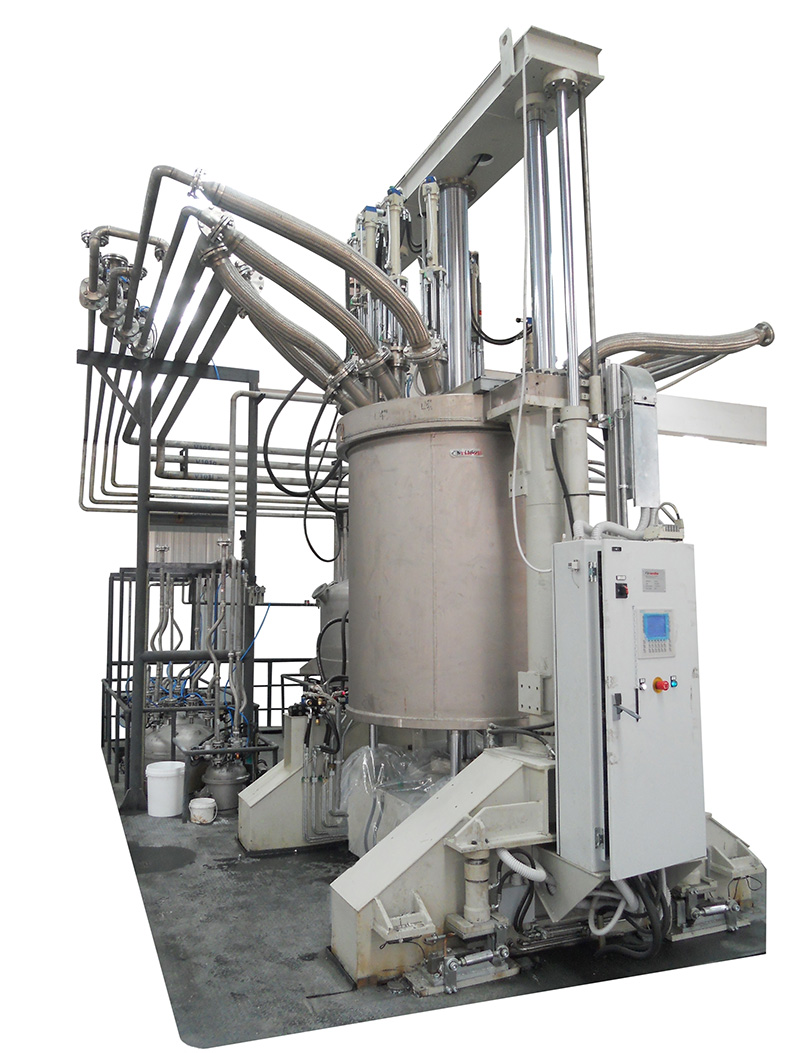 PREMIXERS type TMX
They are an evolution of the through-floor mixers used for products that do not fall by gravity and therefore they are particularly suitable for the preparation of intermediates in the production of silicone sealants.
The pre-mixers of TMX series are dispersers with incorporated vacuum extrusion system.
These mixers are provided with variable speed transmission mechanically driven by inverter control and are equipped with load cells and up and down movement of the mixing shaft for the product deaeration.
They are available in a wide range of both powers and sizes.
You are interested in the product "TMX" ?
Contact us to know all the specifications and detailed information.
Turello s.r.l. Via dell'Industria, 7 - 33030 Coseano (Ud) - Italy
tel. 0432 861416 - fax 0432 861963 - P.I. 02061280307.
Copyright © 2021 Turello. All rights reserved.