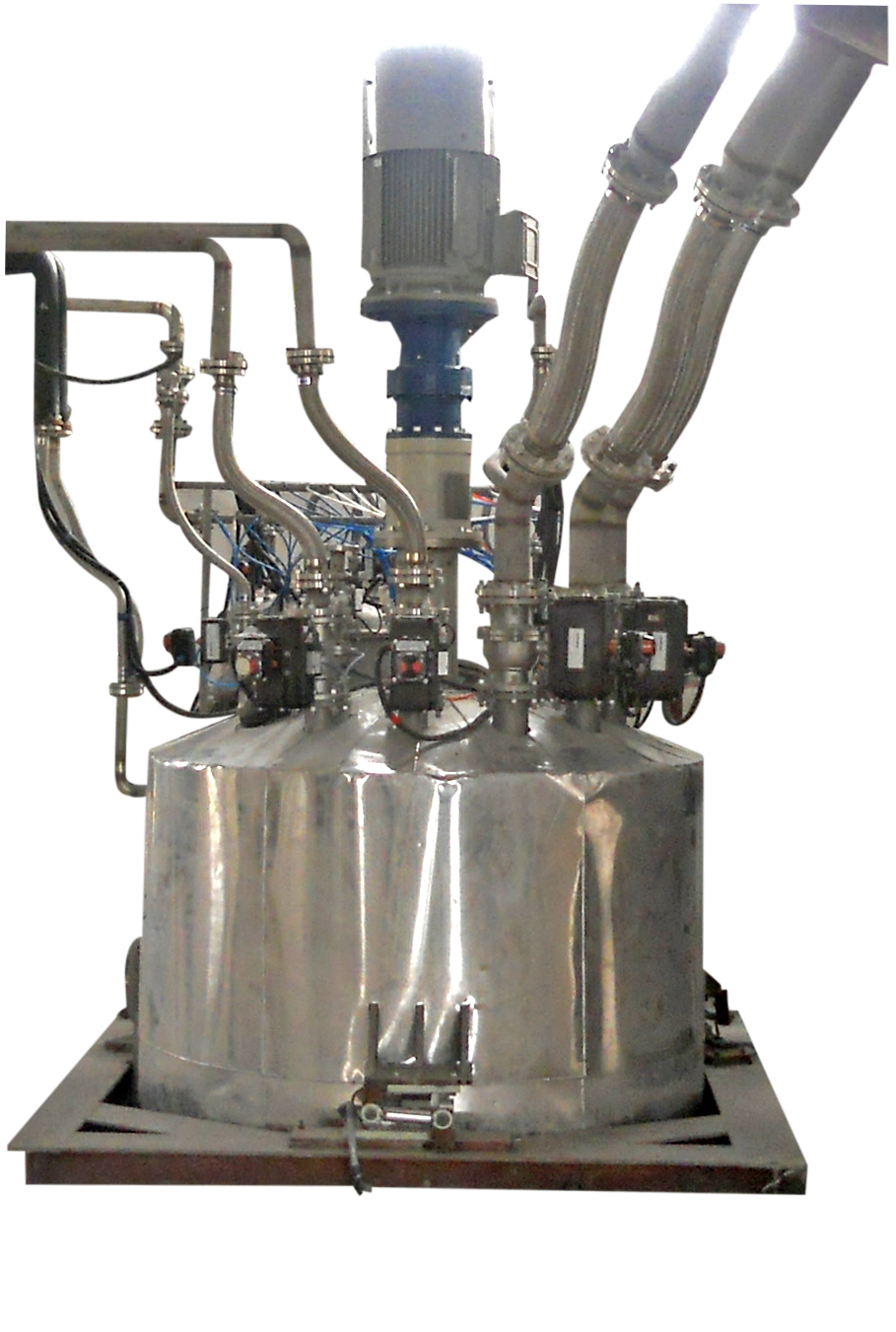 TROUGH-FLOOR MIXERS type TMR
The through-floor mixers type TMR are used in the most different processes for low and medium viscosity and from medium to high capacities.
They are used as dispersers, mixers with two or three shafts, premixing in the production of intermediates or as reactors.
Can be provided, in relation to specific production needs, with variable speed drives or operated hydraulically or mechanically with inverter control, with heating jacket, with vacuum and running on load cells or with a rounded or conical bottom.
You are interested in the product "TMR" ?
Contact us to know all the specifications and detailed information.
Turello s.r.l. Via dell'Industria, 7 - 33030 Coseano (Ud) - Italy
tel. 0432 861416 - fax 0432 861963 - P.I. 02061280307.
Copyright © 2021 Turello. All rights reserved.