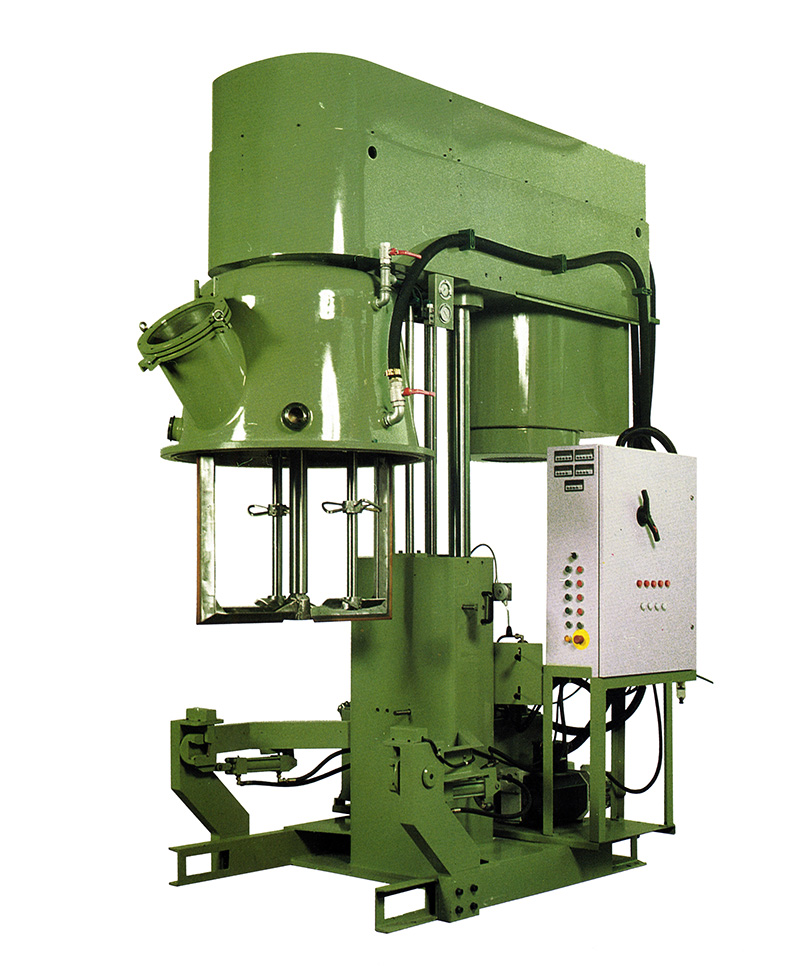 PLANETARY MIXERS type TMDLPS
Mixers of TMDLPS series are planetary vacuum mixers used in the processing of high and very high viscosity products where conventional mixers can't be used.
They are provided with variable speed drives, hydraulically or mechanically operated with inverter control.
They are available in wide tanks sizes range and powers.
The variety of tools configuration and combination allows their adaptability to every need.
You are interested in the product "TMDLPS" ?
Contact us to know all the specifications and detailed information.
Turello s.r.l. Via dell'Industria, 7 - 33030 Coseano (Ud) - Italy
tel. 0432 861416 - fax 0432 861963 - P.I. 02061280307.
Copyright © 2021 Turello. All rights reserved.