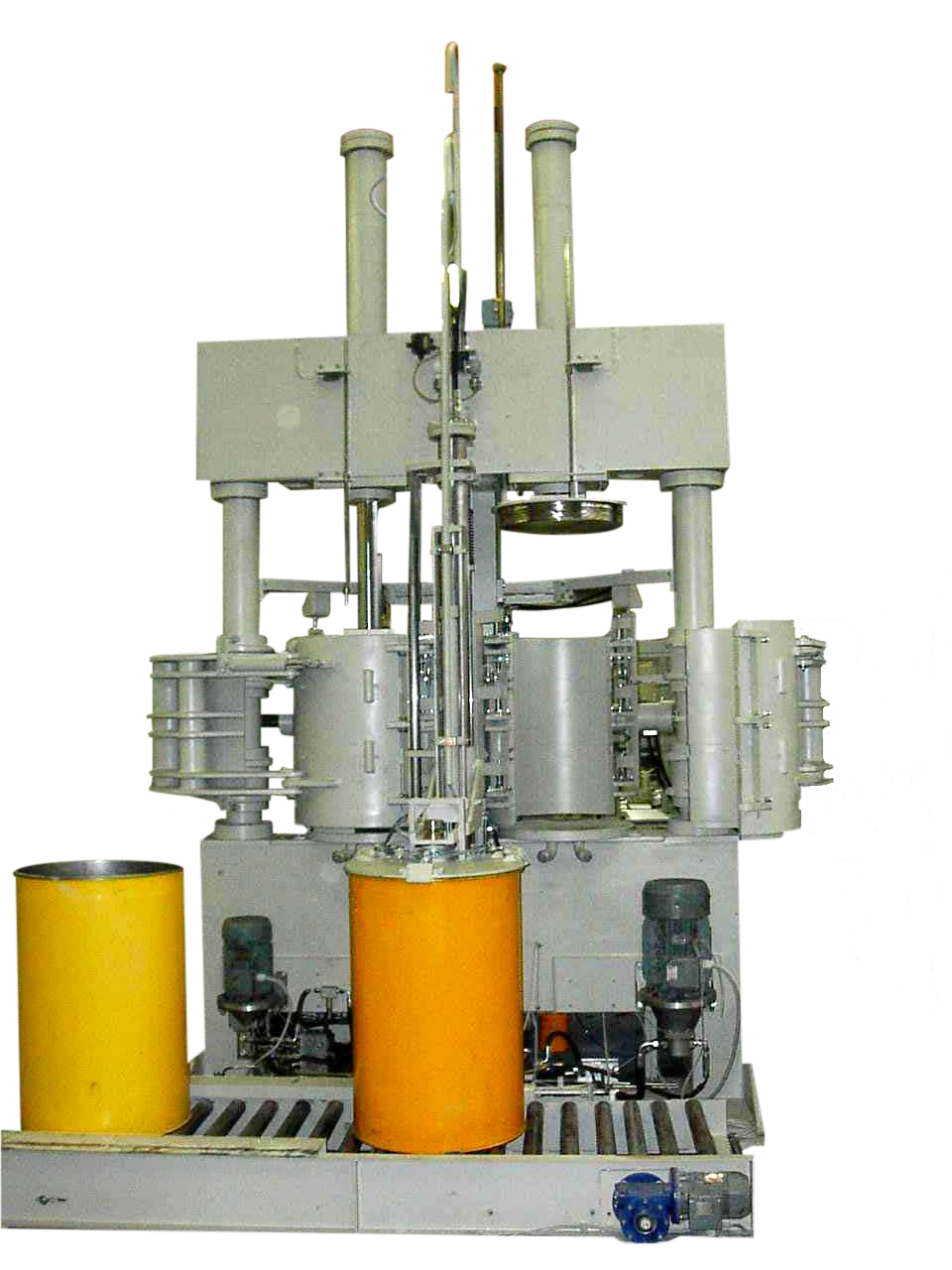 DRUM PRESSES type PF180
The presses of PF180 series are hydraulic extruders for 200 liters drums with fixed bench and extrusion from the bottom through an hole on the drum.
These are available with forces from 35T up to 100T with reinforcement corset, manually or hydraulic operated, suitable for low, medium and high viscosity products.
Available also in coupled version to allow a continuous feeding of the packaging lines and with automatic system for drum loading and unloading.
Possibility of configuration for extrusion from the bottom of the drum (series PF180)
You are interested in the product "PF180" ?
Contact us to know all the specifications and detailed information.
Turello s.r.l. Via dell'Industria, 7 - 33030 Coseano (Ud) - Italy
tel. 0432 861416 - fax 0432 861963 - P.I. 02061280307.
Copyright © 2021 Turello. All rights reserved.