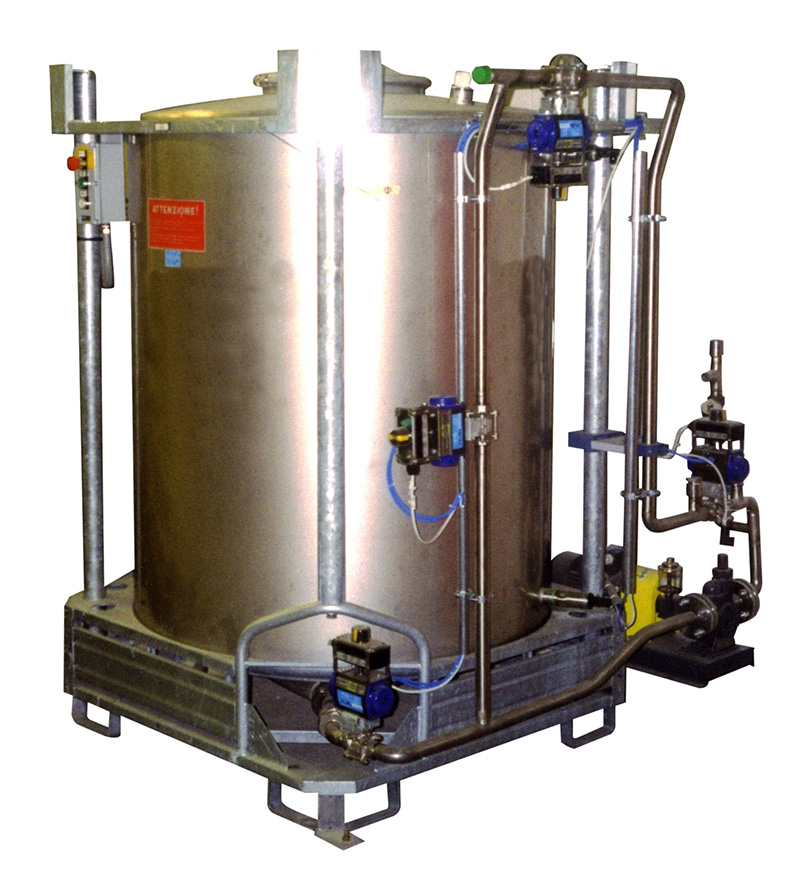 LIQUIDS STORAGE TANKS type MSIBC
Storage systems designed to accommodate the 1000 liters Tank used for the transport of liquid materials. The use of the widest range of stainless steels, satisfies with the widest guarantee of process and duration. Storage systems type MSIBC allow to empty quickly the transport tank transport and free it for return. The tank emptying is performed through the same pump used for handling the product.
You are interested in the product "MSIBC" ?
Contact us to know all the specifications and detailed information.
Turello s.r.l. Via dell'Industria, 7 - 33030 Coseano (Ud) - Italy
tel. 0432 861416 - fax 0432 861963 - P.I. 02061280307.
Copyright © 2021 Turello. All rights reserved.