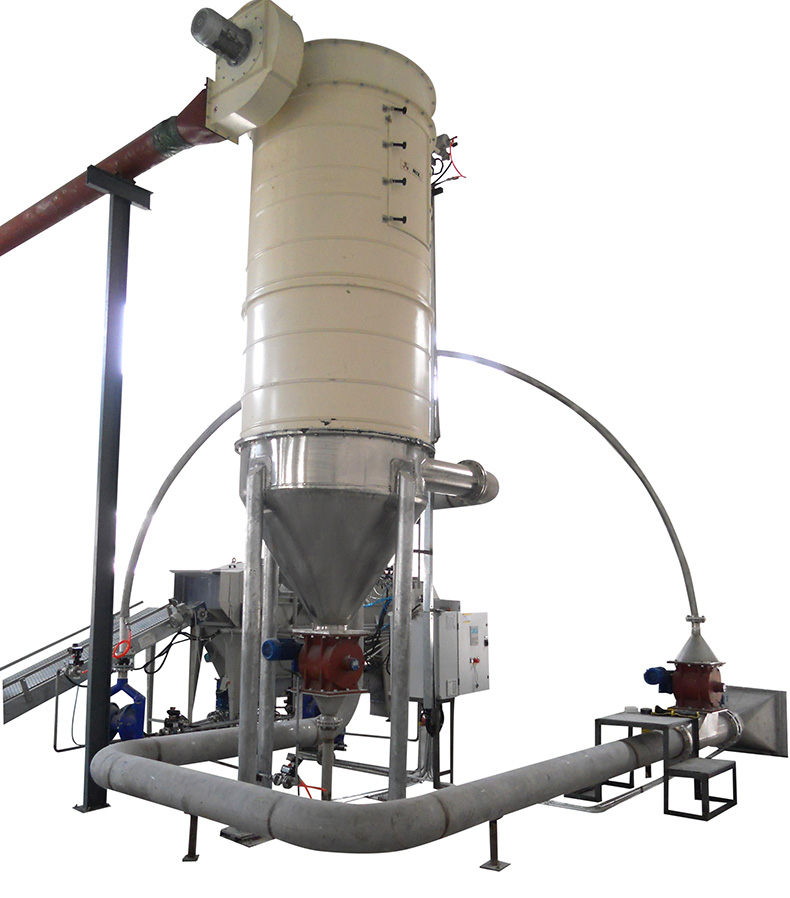 POWDER DRYER type MDR
The dryers of the MDR-series are used in the treatment of powders such as fumed silica, calcium carbonate and carbon black to reduce the relative humidity before their use in mixing systems.

Products available:

• Continuous dryers (Flash Dryer) to remove the absorbed moisture during storage and reduce the humidity to the required production values,
• Batch dryers, to keep the powder at drying temperature and to reduce its moisture content,
• Heating chambers to store the powder bags in a dry environment and to prevent them from absorbing environment moisture.

You are interested in the product "MDR" ?
Contact us to know all the specifications and detailed information.
Turello s.r.l. Via dell'Industria, 7 - 33030 Coseano (Ud) - Italy
tel. 0432 861416 - fax 0432 861963 - P.I. 02061280307.
Copyright © 2021 Turello. All rights reserved.