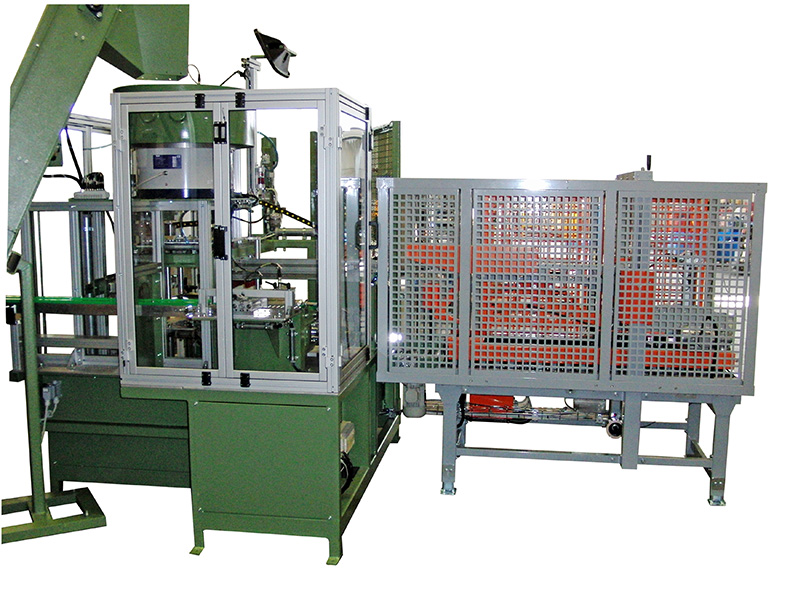 CARTONING MACHINES type IAS
In recent years, the need to automate the bags packaging process into cartons has increasingly been shown, the automatic IAS series cartoning machine is our solution to these needs.
They can be integrated with any packaging line, thanks also to belts and conveyors that can be used, it resumes from the development of the packaging machine for cartridges all control and management systems developed, ensuring the same ease of use, reliability, format change speed and high productivity (up to 70 bags/m according to the size).
All equipped with PLC control, which facilitate its use and maintenance, they can be adapted to any production requirement thanks to the high number of options available. The following are available:
• Empty cartons storage systems with customizable dimensions
• Taping machine for carton closing
• Self-adhesive labels application station
• Inkjet marking station
• Automatic format change system
• Wide range of formats
• Possibility of inserting a jumbo-clip between the bags or above them.
• Can be used with bags of different diameters (44 to 60 mm) and quantities (from 300 to 800 cc).

You are interested in the product "IAS" ?
Contact us to know all the specifications and detailed information.
Turello s.r.l. Via dell'Industria, 7 - 33030 Coseano (Ud) - Italy
tel. 0432 861416 - fax 0432 861963 - P.I. 02061280307.
Copyright © 2021 Turello. All rights reserved.