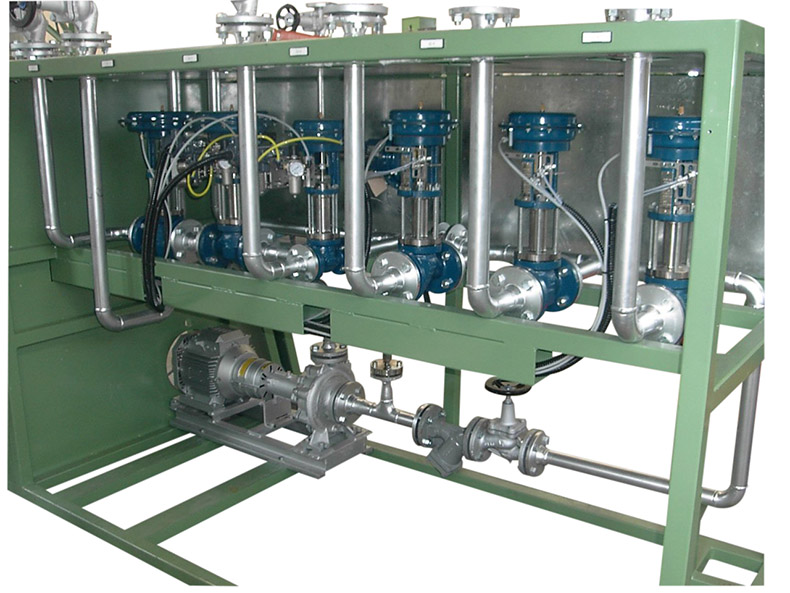 ADJUSTMENT CONTROL UNITS type GRGO
The GRGO series adjustment control units systems are designed to ensure precise control and temperature maintenance during the production process.
Designed for diathermic oil allow to adjust the temperature by using an independent recirculation system (with respect to the heating and cooling sources), directly connected with the product temperature.
The oil temperature control is done through injection, by proportional valves, of the fluid (hot or cold) necessary to ensure the heat exchange.
You are interested in the product "GRGO" ?
Contact us to know all the specifications and detailed information.
Turello s.r.l. Via dell'Industria, 7 - 33030 Coseano (Ud) - Italy
tel. 0432 861416 - fax 0432 861963 - P.I. 02061280307.
Copyright © 2021 Turello. All rights reserved.