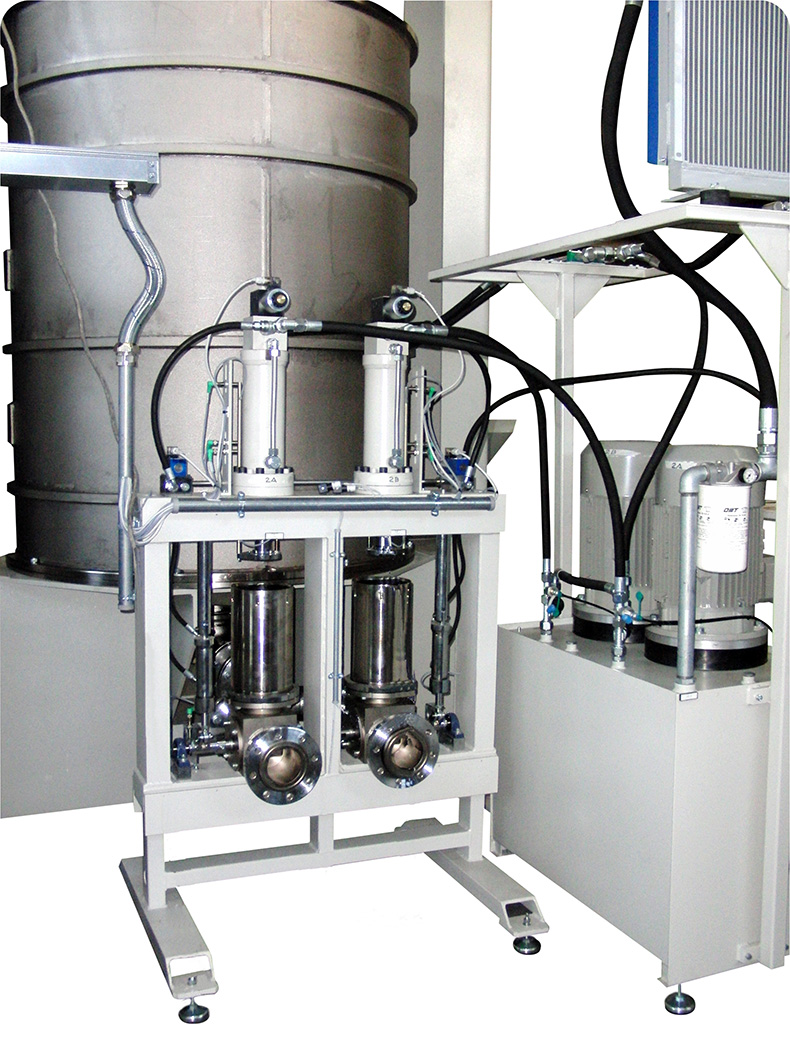 PISTON PUMPS type DP
The pumps of DP series are piston pumps hydraulically, pneumatically or electrically operated.
Initially used for handling products with medium and high viscosity over long distances, can be also configured as metering pump with precise and predetermined product transfer.
They can be supplied with single or double piston to get a continuous and constant flow.
Ideal for emptying mixers (TMR series) or product tanks (MPP series).
You are interested in the product "DP" ?
Contact us to know all the specifications and detailed information.
Turello s.r.l. Via dell'Industria, 7 - 33030 Coseano (Ud) - Italy
tel. 0432 861416 - fax 0432 861963 - P.I. 02061280307.
Copyright © 2021 Turello. All rights reserved.