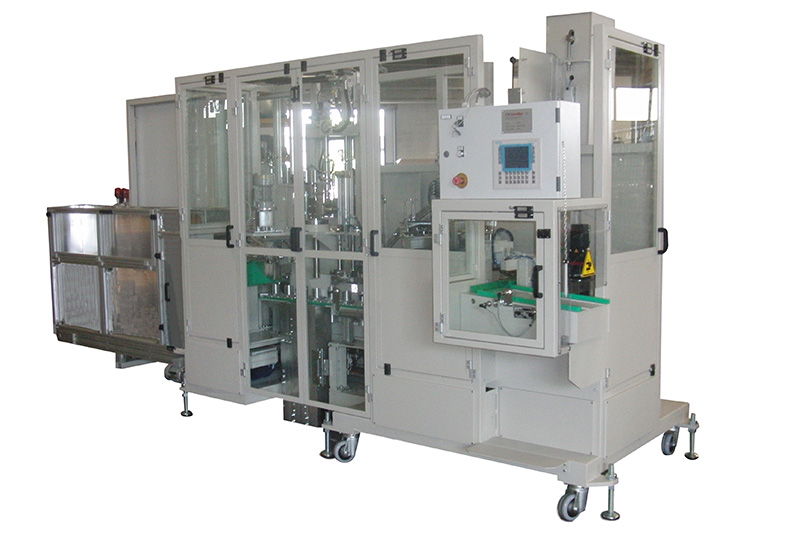 Packaging series ARCV
Vertical automatic packaging machines used for the packaging of low viscosity products or for special packaging (two-component cartridges)
Also for vertical packaging machines the large number of options available makes them suitable for satisfy every production need.
• piston positioning control,
• spraying system,
• storage systems for empty cartridges and pistons of various sizes,
• piston lubrication systems,
• cartridge rotation systems to allow the application of stamps or labels,
• simultaneous use of multiple cartridge sizes,
• seaming machines for aluminium covers
• capsule, drying bags or grains insertion system
• heated and teflon coated nozzles
You are interested in the product "ARCV" ?
Contact us to know all the specifications and detailed information.
Turello s.r.l. Via dell'Industria, 7 - 33030 Coseano (Ud) - Italy
tel. 0432 861416 - fax 0432 861963 - P.I. 02061280307.
Copyright © 2021 Turello. All rights reserved.