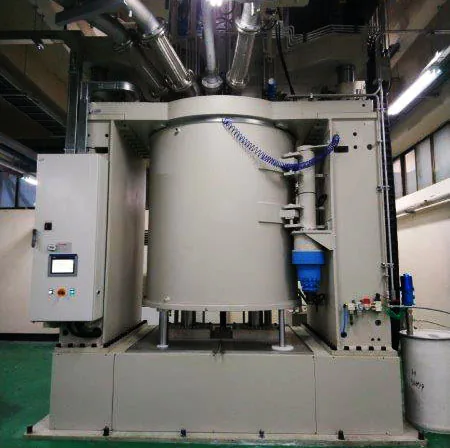 Sealant production plant
The current market demand is based on turnkey systems for the production of sealants, from mixing up to the final filling. These plants allow both total automation of the manufacturing process and the reduction of risks related to the exposure of the operators to the reagents:
all the process phases are performed in a "closed environment" thus removing both the risk of exposure to humidity and of their handling. The key component of the whole system is the TPM mixer, acronym for Turello Press Mixer, which is a mixer supplied with a builtin extruder. The production batches range from 600 to 3,500 l.
The process starts by emptying all the lines or by washing or purging with inert gas. The working pressure ranges from -1 to 15 bar. The powders and liquids stored in silos, tanks or original containers are conveyed to the TPM upon request.
Download pdf
Turello s.r.l. Via dell'Industria, 7 - 33030 Coseano (Ud) - Italy
tel. 0432 861416 - fax 0432 861963 - P.I. 02061280307.
Copyright © 2021 Turello. All rights reserved.